Gamers Cell Reseller's Application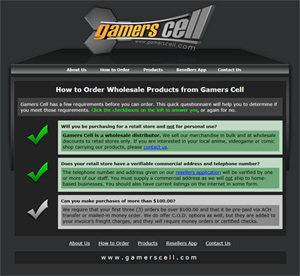 Before you can fill out our reseller's application, you must first answer a quick questionnaire located on our how to order page. You can go there now by clicking on the image to the right.

If you answer yes to all of the questions: You will be redirected to this page where our reseller's application will become available to you.

If you have any questions about this process, please contact us.